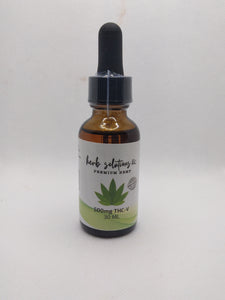 THCV is a new legal compound that is hemp-derived, Made In The USA, What Is THCV?Tetrahydrocannabivarin, or THCV, is a naturally occurring compound found in cannabis with unique benefits and effects. Unlike THC and CBD, THCV is primarily found in African sativa. The cannabis community has been baffled by this fascinating compound since its discovery and is still being studied in order to discover its potential.
While THCV and THC have similar molecular structures—only two carbon atoms separate them—THCV isn't as psychoactive as THC. THC is highly psychoactive, but THCV is estimated to be about 25% as potent, meaning its psychoactive effects are so mild they're almost nonexistent. Outside of molecular structure, THC and THCV aren't too similar.
It is actually interesting to note how THCV differs from psychoactive cannabinoids containing THC when it comes to appetite suppressing properties. THC stimulates appetite, which leads to food cravings, whereas THCV suppresses appetite.
According to some reports, THCV has the following properties:
Appetite suppressant
Increasing satiety
Semi-psychoactive
Metabolism regulation
Management of anxiety
Do THCV Products Help You Lose Weight?
Since it suppresses appetite, regulates metabolism, and increases satiety, THCV has a reputation as a weight loss agent.
THCV is known as "diet weed" because it blocks the CB1 receptor, which is known to stimulate the appetite. Users report feeling alert and free of cravings when using THCV products.
In a weight loss journey, THCV can be an invaluable tool, but it alone cannot guarantee health and moderation. THCV will help you lose weight by suppressing your cravings, but regular exercise and a healthy diet are the only way to truly stay in shape.
 Our THC-V comes in a 500mg bottle. 16.6mg THC-V per serving. 30 serving per bottle.