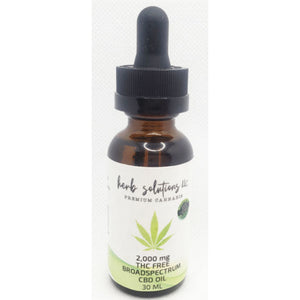 Broad Spectrum CBD Oil: whole plant minus THC
Broad spectrum is similar to isolate CBD oil in the fact that it contains no THC.
Although the THC content is completely removed other elements of the hemp
plant are included. These include other elements of other cannabinoids and
terpenes from the leaves and stems. With broad spectrum oil you can experience
all of the beneficial cannabinoils from the hemp plant with no THC.Our oils are handmade one bottle at a time to ensure proper potency. 
Ingredients: MCT Oil, Broad Spectrum CBD oil